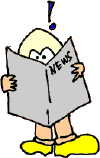 EGGS MAN
Danton Remoto
THE PRESIDENTIABLES

The Coalition of Humanist Lesbians and Gays held a two-day forum (21-22 March) on presidential candidates and their platforms for the homosexual community. One moneyed presidentiable who's known as an OPM (Oh promise me) said he would pay for the UP Film Center, which billed us P34,000 for the event. We said, "Wis na lang," and raised the amount ourselves. Of the candidates, only two personally showed up: Miriam Defensor Santiago and Raul Roco. Jose de Venecia (Yoda himself) was represented by his daughter, Vivian Garcia, who called herself a social worker and counselor. She said she was educated at Smith's College (where Sylvia Plath also studied) and thus was conversant with issues on gender discrimination and human-rights violations. Pero hindi naman pala. She read a prepared speech which promised an AIDS Hospital for badings, and for the dying, may hospice pa raw. Right at the outset, her camp conflated the HIV virus with homosexuality. A fairly bright college student knows that many HIV/AIDS cases nowadays are caused by using infected needles and by unsafe, straight sex. The De Venecia proposal to set up a Center for Lesbians and Gays also recalls a ghetto mentality. Lito Osmena was represented by a Mr. Redoble, who just redoubled Osmena's efforts at a simplistic analysis of the economy. As long as there's wealth daw in the nation, everybody will be happy. Exhibit A: the prosperity of Cebu, as if Lito Osmena alone was responsible for the so-called boom na boom. Mr. Redoble also said he has a lesbian sister who gets along well with his priest-brother-as if they should not be otherwise. He also said he has a gay uncle who is sometimes visited by younger men, "who I hope also love him." We hope so, too. But we must remind Mr. Redoble that not all gays pay for sex. Many of them can have it for free, from fellow gay men who are as good-looking and as bright and as hunky as the next straight man around. I was moderating the Q and A and I felt my neck getting longer and longer, like Alice in Wonderland, or better yet, the unsinkable Celia Rodriguez. Lady Miriam came in full battle gear, parang G.I. Jane. Her assistant said we should read her kilometer-long biodata, which we did. But trust Lady Miriam to deliver. Like a patient and intelligent professor, she talked about the Bill of Rights and the Family Code, and itemized Amnesty International's Declaration of Rights for Lesbians and Gays. But she seemed too cautious for comfort, talking about senatorial committees to whom specific gay and lesbian rights issues should be tossed to, after the bills have been filed.
Oscar Orbos was cute, all right, but said nothing concrete about our rights. The flavor of the weekend was Raul Roco. Along with Sen. Leticia Ramos-Shahani, he was the only politician who sent a representative to the Lesbian and Gay Pride March in June 1997. He was not overly "generous," like Joe de V., and was not overly cautious, like Lady Miriam.
He said that gays and lesbians could adopt-why not?--and challenged an interpretation of the DSWD that we can't, because there is no role model for either father or mother. Kailangan ba talaga 'yun in this day and age of migration, single-parenting, surrogate parenting, et. al.? He also said we have the right to form a family through a live-in arrangement, since a real family is formed not only through a Church-sanctioned marriage but also through a union of compatible souls. Dr. Jimmy Rico of Zone and Dr. Adelfa Figuracion of Kampi (who organized the conference) also asked pointed queries about the Family and Civil Code, which Sen. Roco answered with his trademark intelligence and grace.
J. Neil C. Garcia, my co-editor in the Ladlad series of gay anthologies and a UP professor, came with knives drawn. He asked the senator one theoretical and two hypothetical questions. The first is about the nature-nurture debate on the origins of homosexuality. The senator said he would rather focus on specific issues like the non-promotion and discrimination against homosexuals at schools and in the workplace. The first hypothetical question was: If you have a gay son and he tells you he wants to live in with another man, what will you do? The senator said if his son is 23 years old, he can do what he wants to do with his life. The second question was: Will you allow your campaign manager, assuming he is gay, to bring along his lover to your banquet, assuming you will win? The senator answered that if his campaign manager has a gay lover, the lover would have campaigned for him, and he is certainly welcome to the banquet. Joseph Estrada said he would send Tessie Aquino Oreta, who was a no-show. By the way, why does the campaign of Tessie bank on her facial similarity to Tessie Tomas? And why that "homespun" jingle further emphasizing the similarity? Dapat may talent fee si Aling Teysing Tahanan. Imelda Marcos, Juan Ponce Enrile, and Santiage Dumlao could not be contacted, while Alfredo Lim said he was busy. Yes, busy buying all the cans of pink paint around, so if he wins, he would go around town spraying pink paint on the doors of our houses. What words? "Vaklava ang nakatira di-tich!" or "Tivoli ang nakatira to-dits!" Afraid. Or as in the newest gay query asked ten decibels higher: "Makatarungan ba naman 'yan, mga kafatid?"
But where was Manoling Morato?

Danton Remoto writes a column called "X-Factor" for The Manila Times every Saturday and Sunday. He has published seven books, the latest of which are Black Silk Pajamas: Poems in English and Filipino and Ladlad 2: An Anthology of Philippine Gay Writing. He teaches English at the Ateneo.