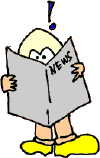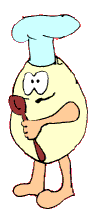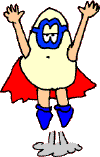 Emilio Mario Renner Osmeņa
The Manila Times and Ateneo Center for Social Policy and Public Affairs




The Promdi has coņo roots, no common touch



On why he bolted Lakas-NUCD:

On May 24, 1997, I told the President that--you know I was always
up-front with the President--I said I was going to run I hope to get his
anointment, I told him about my intention to split the party. In the
beginning I don't think they took me seriously. Because it doesn't make
any sense, it could have been considered insane at the time I announced
my being solo... Then I talked to the President, after that one-on-one,
and this time I said, 'Mr. President, our party has no winners, not even
I. And the basic of human instincts, the strongest, the most basic human
instinct is I have to run. And who knows if I succeed in encouraging
multiplicity I may just walk this.'

On Lakas' capability to mount dagdag-bawas again:

I will not tell you the persons that I met for lunch. But if there is
anyone with capability, that is my people in Mindanao. It is not anybody
else if at all. Ayokong mapahiya ako. Tao 'yan eh, 'yun ang gumagawa
niyan.

On his PROMDI platform:

The point that I'm trying to make is this: we have to stem the annual
migration of over 100,000 into Manila and then after that, reverse it.
And this cannot be done unless we support the provinces, unless we create
more Cebus. If we have 20 Cebus, this country is going to fly. You know,
PROMDI, four years ago, I would have laughed at myself... The reason why
cities are richer than the rural areas is because of the density. You
have two economic terms that I want to use: M1 is absolute money, and M2
is the velocity. With velocity, a million pesos under your belt is not
worth anything. But a hundred pesos that passes a million hands is worth
a hundred million pesos. To make Manila free, we transfer the executive
offices, move government out, force government out of Manila.

On the Ramos administration's economic reforms:

The hardware was good, the software wasn't there. I guess everyone
could claim credit for these. There was a framework in the Cory
administration, and a lot of these successes were carried through. Don't
discount the fact that it was the Cory administration that lay the cards.
And a lot of these, what Cory was doing, I would say is prematurity. The
fundamental structure was with the Marcos administration. 'Yung mga
projects ng Cebu, the airport, the rural electrification and so on, they
started with the Marcos administration.

On streamlining the bureaucracy:

That would need a legislation, reorganization and development. Alam mo, I
guess all of us, each in certain age when we begin to see the twilight,
and we begin to think, you know, let's not blow it for our children now.
I mean, we blew it in education. I don't want to sound like an elitist,
but it takes a few geniuses to get the country moving. We have not
provided for that extra, for that 10 percent... Alam mo 'yan ang basic
problem ng bayan natin, eh. Our form of government is one that distrusts
the population.

On the media:

The big mask on ourselves is (to be) considered as a nuisance candidate.
It is only now that we are considered as being a serious candidate... But
you must remember, alam mo let's just be honest with ourselves, a major
portion of the media have been receiving allowances, okay, for a good
number of years, which I never dispense with. So I cannot expect any kind
of real support from those people. There are a few that are honest to
goodness, there are a few (who are) not influenced. No, I don't rely on
them. But the tendency talaga, of anyone who is a Manila
imperialist--parang walang malisya 'yan, siguro--it's a handed-down
prejudice without money.

On the issues against him:

Ah, okay, the issues against me: if I am an American. I finally have this
certification. Nakakahiya nga pero I have to write the ambassador (of the
United States) to give me a certification na hindi ako Amerikano... I was
a natural-born (American), registered by my mother... Then ah,
womanizer, I like daw young girls. The truth is... I enjoy dancing, but
you know, there is really only one woman I have ever loved in my life,
and that's my wife. For 37 years we have been together and I hope for
another 37, I have only one set of children by her. We have so many
problems that I'm the only one thrown out of the house. Mas matapang
'yung asawa ko. I was thrown out only once. But there's no evidence (of
my infidelity). You know... once in a while, that's a long time ago, and
I really paid for it.

Another one I heard is my sanity. Because I went through a series of
breakdown daw in Fort Bonifacio. The truth is...I hit my head I was
groggy. Interrogation... I never lost command of what I am saying, I
never sang, except when relaxing.

On too many Osmeņas in public office:

The surveys are showing positive... laging positive kasi dalawa. Gloria
(Macapagal-Arroyo) is still way, way ahead but Serge (Osmeņa), among the
vice presidentiables, he is second. Among the presidentiables, I am the
second. My brother among the senatoriables is the top three. So it seems
as though, people know that there are family quarrels, they probably have
seen in their families... This is the difference, (my) lolo had 16
children. We are 52 first-degree cousins. Sa loob (meaning, legal
children). Sa labas mas marami pa siguro.

On alleged anomalous deals of the presidential flagship projects committee that he chaired:

Okay, you must remember this. First, we identify which projects will
become flagship. And once it becomes a flagship project, we give it
priority in implementation. And that was the office that I was
overseeing... Now, there were so many flagship projects, na hindi namin
kayang i-monitor lahat. Most of them were private sector. (There were)
137 (projects). Actually nakikialam kami kung me problema... 'Pag walang
problema wala.

On flagship projects as sources of Lakas-NUCD funds:

I would never allow it. The President, I think, is being maligned... But
it was one of the rules: never (get) from the pocket of Juan dela Cruz.
The solicitations during election time, siyempre you pass them the hat,
as you pass them now. But 'yung, you know, you make a deal and you're
gonna make a percentage... not that I know. Apparently, so many in this
government are mining the coffers of the government. These are syndicates
that have been there since Marcos, si Cory hanggang ngayon nandiyan pa.
And a lot of these managers, ang dami.

On his management style as president:

I will be more of a delegator. I believe in efficiency. There is no
substitute for efficiency. That's why I want a younger Cabinet. I would
probably delegate. I'm also trusting, if you don't trust somebody, you
can't be efficient.

I am very obnoxious. You know why Manuel L. Quezon was a success?
Sometimes you have to manufacture your anger, even if you're not
(angry)... You kick their (subordinates') pride to get them perform. My
mother was very good at this. Well, let me put it this way: No one
intimidates this president.