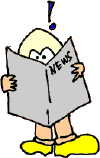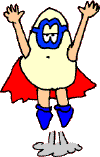 Alfredo Siojo Lim
Manila Times and Ateneo Center for Social Policy and Public Affairs


Cory's choice: Robocop for President



On his alleged violations of human rights:

I vow to respect the law and due process in carrying out these tasks and
I will put my own life on the line to give them a government they can
trust. I believe that what the country needs now at this time is a
decisive, no-nonsense president who can get things done, to do justice to
every man.

Guni-guni lang ito ng mga detractors ko. I have never violated the human
rights of others. Puro surmises, puro conjectures, puro paninira.
Matindi ang paninindigan ko sa human rights. I am a good law-abiding
citizen.

Who are these people who say I have violated their rights? Up to now I
have yet to be charged with murder. Not one complaint. Liberty is the
freedom to do right not to do wrong against human beings. Are we just
going to get idle while some criminal elements violate the rights of
others? Hindi naman tama 'ata iyun. They should face the consequence of
their actions.

On his role in the Mendiola massacre:

This is a big lie. A presidential task force created by Mrs. Aquino has
cleared me. Let us be fair to everybody.

On his priorities as president:

I will declare criminality, corruption and poverty as our public enemies
no. 1. Your government, national and local, shall immediately wage an
all-out war, 24 hours a day, 365 days a year, versus the nation's worst
problems--poverty, criminality and corruption by those in government
service.

I shall be relentless in leading a nationwide campaign to rid our
streets, towns and cities of corruption. My own eyes have seen how
corruption in public office gave rise to criminality and eroded our
nation's values.

I shall require every government official to submit a regular report card
on what he or she has done to reduce poverty and criminality in his or
her scope of responsibility.

I promise to personally lead our nation's law enforcers in stamping out
nefarious operations and criminal syndicates, immediately, completely.

On poverty alleviation:

By the end of our term, God willing, most Filipinos except the incurably
indolent, shall cross the poverty line. We shall raise our people's
dignity to its highest. Peace, law and order, justice for all, respect
for our women, for our elderly and care for our youth shall prevail.

On the economy:

We will adopt economic reforms that will keep our economy globally
competitive. To this end, we have to phase our industries into the
realities of trade liberalization, open competition and a fair market
economy. However, we shall abide by the constitutional mandate to protect
Philippine enterprises from unfair competition and trade practices.

Reducing poverty and improving the quality of life especially in the
rural areas are the bedrock of our economic program. Poverty however,
cannot be reduced by the redistribution of a small economic pie. This is
why we will sustain economic growth. The only way out of the poverty
vicious cycle is by investing in the education and training of our
people, promoting regional economic development, increasing investments
in rural infrastructure, adopting and supporting maritime projects that
will optimize, protect and conserve the archipelagic nature of our nation
and promoting the philosophy of self-help especially in helping farmers
and other marginalized sectors gain access to credit.

We will promote competition and prevent monopoly as a way of assuring
maximum benefits for consumers. We will have no favorites, no crony
firms.

We will encourage economic growth and development anchored on a policy of
genuine agrarian reform and true industrialization. We will maximize
available government resources by prioritizing the implementation of land
reform for areas above 24 hectares.

On fiscal and monetary issues:

We will draft and operate under budgets that are consistent with macro
economic stability as well as the country's medium- and long-term
development plans. We will not allow items in the budget that will
perpetuate money and patronage politics.

We will let market forces dictate the foreign exchange rate and refrain
from defending the peso with such traditional approaches as imposing high
interest rates or adopting market mechanisms that only deplete our
international reserves in vain.

We will work to normalize the level of interest rates to moderate levels
of less than 20 percent by not running large public sector deficits. We
will adopt a credible austerity program and lead by example. We will also
review the cost structure of the banking system with both the Bangko
Sentral and Congress for needed reforms in applicable laws and
regulations.

On the rights of workers:

We will ensure the full implementation of labor laws that will guarantee
justice to the workers and protect them from illegal practices such as
union-busting and non-payment of minimum wages. On the other hand, we
will also protect the employers against illegal strikes and wanton
destruction of property. Hence, we will actively encourage an environment
of freedom in collective bargaining agreements to arrive at just
compensation for workers.

On public accountability:

We believe government should be fully accountable to the people. We
believe every citizen should be able to exercise real power over the
institutions and people that deliver economic and social entitlements.

We will bring about a clean, honest and efficient government that does
not compromise the law. We will wage a willful battle against all forms
of graft and corruption, restore decency in public service and give the
citizens a sense of service from all government workers. To the extent
required, the bureaucracy will be streamlined to reduce excess overhead
in excessive layers of management. In other words, more teachers, less
clerks and supervisors at head offices, more foot patrolmen, fewer
officers doing desk work at headquarters.

On law and order:

We will embark on a total war against criminal elements and the drug
menace. We will overhaul and reorient the police and military
organizations to weed out the incompetent, the corrupt and the criminally
minded. We will improve recruitment procedures and work to improve
salaries of the police to attract a better quality of recruits.

We will uphold at all times, a person's fundamental rights to life,
liberty and property. We will protect people from any form of slavery,
arbitrary deprivation of liberty and any form of discrimination. We will
create mechanisms for the protection of human rights at all levels of
government and all regions of the country. We will expose the corrupt and
the incompetent judges and justices so that the Supreme Court can do its
duty of weeding them out of the system.