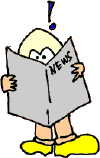 FACTS ABOUT THE MAY 1998 ELECTION
Researched by DJ de los Reyes, S.J.
Type of Elections: - local and national

Election Day: (second Sunday of May according to our Constitution)

Time: ., but may be extended for one hour

Total Number of voters: ; (see the number of voters) according to law, there are to be up to 200 voters per precinct. Hence we will need about 170,000 precincts to handle all 33.5 million voters. (The COMELEC has not yet given out the official figure. But one columnist has claimed that there will be in fact 200,000 precincts nationwide. For purposes here, the minimum figure ---170,000--- will be used as base.) According to law, each precinct is to be handled by a board of election inspectors (BEI). Each BEI is composed of three members.

Hence we will [teachers] to run the voting precincts. The government counts on the public school teachers to form BEIs and carry out the single, most critical work of the elections (the running of the precincts and the manual counting of votes.)

But there are nationwide. (We do not have a half million public elementary and highschool teachers inspite of the fact that we have around 18,000,000 school children and highschool students.)

Hence, there will be a shortfall of personnel to run the most basic work during the elections.

Each member of the BEI is supposed to be paid P800.00 (US$230.00). Hence around P408,000,000 will be needed for these persons alone. [We do not have yet info on the 1998 approved budget of the COMELEC.]

In 1992, there were 73 provinces, 1,546 municipalities nationwide. There were also 60 chartered cities throughout the Philippines.

We will choose one (1) president, one (1) vice-president, twelve (12) senators, one (1) representative and one (1) representative by the party-list system.

Those in municipalities will also choose one (1) mayor, one (1) vice-mayor, six (6) councilors (more or less), one (1) governor, one (1) vice-governor, and six (6) provincial board members.

Thus, voters will be writing at least twenty four (24) names (or at least 30 names) on their ballots.

Question: how long will it takes an ordinary person to write thirty (30) names? It will be no wonder if such person will bring in a "codigo" (a list) to help him/her remember.

Each precinct has only ten (10) voters' booth (made of cardboard). Since there are only 200 votes per precinct and only eight (8) hours for voting, then each voter has only around twenty four (24) minutes to fill up his/her ballot plus the required ballot-related activities (i.e., presenting himself/herself to BEI, checking of the book of voters, signatures, thumbmark, checking of ballot serial numbers, and so forth.)

All that basically implies that voters must come very well prepared, knowingly exactly what we are to do (i.e. where is your voting center, your precinct; what is the process inside the voting precinct, etc.), and more important, that we have reached a choice of whom to vote for even before election day. (It is this latter fact that helps the pre-election pollsters. In 1992, two weeks before the general elections, SWS survey correctly predicted the outcome of the vote.)

If an ordinary voter is to come up with the 24 (or 30) names, he/she will put in his ballot, then in the ideal order, he she will have had examined:

exactly 11 candidates for president

9 candidates for vice-president

about 80 candidates for senator

at least 6 candidates for representative

at least 24 party-candidates for the party-list voting

perhaps 6 candidates for mayor

perhaps 6 candidates for vice-mayor

perhaps 30 candidates for councilors

possibly another 4 candidates for governor

perhaps 4 candidates for vice-governor

perhaps 24 candidates for provincial board members

All taken together, the ordinary voters will have to have examined anywhere from 170 to 200 candidates. Even the best of voters cannot be expected to do so. By and large, the ordinary voter comes to his/her choice by a process which is NOT as we would want it to be.

At 3:00 p.m., or at 4:00 p.m., the counting of vote begins. Unlike the 1992 COMELEC, our current COMELEC has not bothered to estimate the amount of time it will take to count the votes at the precinct level.

At 3:00pm or at 4:00pm, the counting of votes begin. Unlike the 1992 Comelec, our current Comelec has not bothered to estimate the amount of time it will take to count the votes at the precinct level. But one fairly good estimate is as follows:
There are preliminary activities (physical arrangements, counting of the number of ballots, checking if the number tallies with the number of actual voters, the bundling into sets of 50, filling up the tally sheets with the required entries, etc. ) will take 30 minutes

For each ballot, there is a preliminary peruse (check for identifying marks, spoiled ballots, etc) prior to the appreciation. If these take a little less than three minutes for each ballot and if there are 200 ballots to read, then the actual counting will take 10 hours. For each bundle of 50 ballots, the BEI (Board of Election Inspectors) must stop to perform a recheck (the subtotals and the number of ballots). At any point, the BEI Chairman can call for a break.

There are post-counting activities: completing the forms (at least half a dozen forms), dealing with pollwatchers who want validated forms, etc. This usually takes around an hour.
All told, the entire process could take TWELVE HOURS.
Note: The Election Returns and the ballot boxes are brought to the Municipal/City Hall. There a municipal/city level canvassing takes place. After this level, there is still the provincial level canvassing and the district level canvassing. After that, there is still the Comelec level canvassing for the Senatorial elections. Finally, there is the canvassing at the Congress for the Presidential and Vice-Presidential elections. It is while the election returns are in transit or at the higher-level canvassing that cheating is expected to take place.
Regarding the 33.5 million voters,
There are reports that 2.5 million are actually spurious. The voters' Lists have not been adequately checked.

There will be up to 5.4 million who will vote for a President, Vice-President for the first time. These are those who are from ages 18 to 24.

There will be up to 10 million voters who will be 30 years old or younger.

In the last Presidential elections, the 18-24 age bracket did not turn out in great number. It was the 25-34 age bracket that gave the highest turnout.

Geographically, around 5 million voters are in Metro Manila.