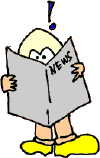 SANTANINA "NINA" RASUL
Lakas-NUCD-UMDP
TRACK RECORD
Member, Philippine Government Panel which successfully forged the Pe3ace Agreement with the Moro National Liberation Front (MNLF), 1996.
Elected Senator in 1987 and Reelected in 1992 where she authored several bills mostly for the welfare of the government employees, for women and for the advancement of Philippine Literacy.
Member, UNESCO Philippines Commission, representing Muslims and Cultural Communities, 1986-1989.
Project Director, The adult literacy project, Magbassa Kita, of the Ministry of Education Culture and Sports 1986-1987
Commissioner, National Commission on the Role of Filipino Women (NCRFW), 1976-1985.
First Civilian Head, Department of Political Science, national Defense College of the Philippines, 1976-1978.
Elected to the Three Member Provincial Board of the Sulu Province, 1972-1976.
Member < Executive Committee of the League of Provincial Board Members to draft a position paper for the consideration of the Committee to Review the Local Government Code, 1974.
Public School Teacher, Siasi and Jolo, Sulu, 1952-1957
Elected, Barrio Councilor, Moore Avenue, Jolo, Sulu for two terms, 1960-1961 and 1962-1963.
She served in various non-government organizations in several positions.
CITATIONS
Silver Jubilee Achievement Award for her promotion of Literacy nationwide by the Reading Association of the Philippines in coordination with DECS, 1995
Ina ng Bayan Awardee, Gintong Ina Foundation, 1991
Awards List, UNESCO International Literacy Prize Jury Award for her pioneering work in the field of literacy for girls and women in the South, 1990.
Gintong Ina Awards for Government and Public Service, Gintong Ina Foundation, 1988
UNESCO NESIM HABIF Award for primers written to promote literacy in the Philippines: Asia and the Pacific (Third Prize), Bangkok, 1985.
Sultan Dipatuan Kudarat Award of Distinction as Outstanding Achiever of Mindanao and Sulu, 1985.
Outstanding Muslim Woman Leader, Mindanao Information Network for Development and Nationalism, 1985
UNESCO Award of Merit, 1983
Tandang Sora Award for Government and Community Service, 1981