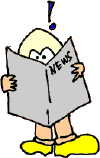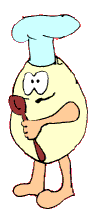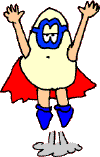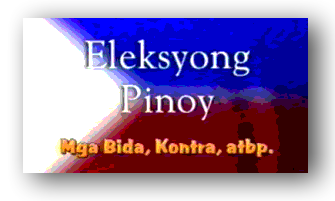 A History of Philippine Elections
This video documentary shows the way elections have been conducted
in the Philippines. It also discusses the different key players involved in
the electoral process, such as the Politicians, the Americans, the Church,
the Extreme Left, the Comelec, and especially the Voter. An entertaining
and enlightening documentary, it is hosted by Danny Javier and written
by Pete Lacaba.
Features interviews with Jaime Cardinal Sin, Joe Concepcion, Atty. Christian Monsod, Bishop Francisco Claver S.J., D.D., Rev. Fr. Archie Intengan S.J., Atty. Heidi Yorac, Atty. Nene Pimentel, Tess Baltazar, Etta Rosales, Randy David, and Prof. Henry Totanes
| | |
| --- | --- |
| Producer: | Johnny Go, S.J. |
| Executive Producers: | Jam Bonoan and Candy Cantada |
| Editors: | Teret Pena and Pauline Mangilog |
| | David Hukom and Adrian Tecson |
| Special Thanks to: | NAMFREL |
| | Ateneo Center for Social Policy & Public Affairs (CSPPA) |
| | Catholic Refugee Service (CRS) |
| | Institute for Social Order (ISO) |
| | Assisi Foundation |
| | Institute for Church and Social Issues (ICSI) |
| | Philippine Business for Social Progress (PBSP) |

in Filipino and English
50 minutes
Special Preview
Dela Costa Bldg., Loyola School of Theology, Ateneo de Manila Campus
23 April, 1998 at 430 PM
Hurry! Get a copy* of Eleksyong Pinoy for only P300.

*Complimentary Copy
If you wish to support us in our work, please send your donation to:
JESUIT COMMUNICATIONS FOUNDATION
Sonolux Building
Ateneo de Manila University
Loyola Heights, Quezon City
Philippines
Tel. No. 927-9660 or 924-4454