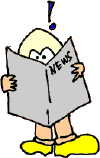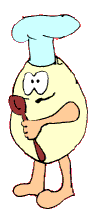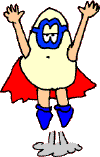 RENATO S. DE VILLA
PARTIDO PARA SA DEMOKRATIKONG REPORMA
BATTLE CRY: CONTINUITY OF THE REFORMS INSTITUTED BY RAMOS

LEADERSHIP GOALS AND VISION

De Villa speaks of a political program of democratic governance characterized by a regular mechanism for consultations with the basic sectors and "equal protection for all before the law," and a socio-economic program focusing on the delivery of basic social services "including housing, affordable health care, education, and employment."

He believes in strengthening the role of civil society by involving the citizenry in the programs of government and the problems besetting the country. For instance, the creation of mechanisms to fight graft and corruption that shall involve the ordinary citizen.

TRACK RECORD
Secretary, Department of National Defense, 1991 to 1997. Second Most Popular Cabinet Secretary, according to a survey during the third quarter of last year

Chairman, National Disaster Coordinating Council , 1991 to 1997

A professional soldier with 38-year service record in the Armed Forces of the Philippines; has served in various military commands; veteran of Vietnam war and various military campaigns in the Philippines.

Chief of Staff, AFP, 1988-1991

Vice-Chief of Staff, Armed Forces of the Philippines, 1987

Chief of Constabulary, Director-General of the Integrated National Police, 1986-1988

Untarnished record in the military and government service

Citations:
He has received numerous medals, awards and commendations for distinguished conduct and exemplary leadership, including the following: Distinguished Conduct Star; Distinguished Service Star; Philippine Legion of Honor; US Legion of Merit; The Most Esteemed Order of the Crown of Malaysia; Indonesian Legion of Honor; The Most Noble Order of the Crown of Thailand; Vietnam Campaign Medal; and the Luzon, Visayas, Mindanao-Sulu Campaign Medals.
Liabilities :
Criticized as a "Ramos clone" because of similarities in their career path

Too identified with the administration, the military and the elite

Political observers as an "indecisive leader"