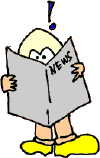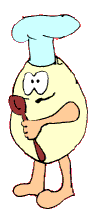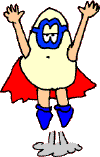 JOSE MARCELO EJERCITO (aka JOSEPH ESTRADA)
The Manila Times and Ateneo Center for Social Policy and Public Affairs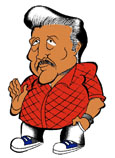 Made in the movies: Next attraction in Malacañang?

On his life's defining moments:

Noong grade school hanggang high school, wala kang makikitang chicks
dito. Alam niyo minsan hindi ko alam kung ako ay nasisiyahan na ako'y
naging vice president, 'pagkat noong ako'y artista lamang, 'pag ako'y
naiimbitahang mag-personal appearance, malaki ang aking sinisingil sa
talent fee. Pero ngayon pag-naiimbitahan tayo, puro TY. Every time I am
asked what school I, where I studied, I always answer, I came from the
Ateneo. You know I only know two schools, Ateneo and others. It is here
(at Ateneo) that I learned to have that fighting spirit for that one big
fight. When I was in 2nd year high school, there was one big boy, an
American classmate who was bullying another classmate. We locked
ourselves in the comfort room. We fought. Unfortunately, I lost. Akala
ko kaya ko, eh. Anyway, but I want you to know that I wasn't expelled
because of academic reasons, it was because of disciplinary action.
Anyway, my English is better than Reli German. But, anyway, Ateneo taught
me to always stand up for the poor and this has been my guiding principle
in my life both as Vice President and as a public servant. Even among
the big nations, the strong and wealthy have no right to trample upon the
sovereignty of the weak and the less developed. Ateneo has also taught
me to care for the downtrodden. I may not have finished college here. I
went to Mapua and took engineering but I believe I have the compassion,
the determination, the belief and leadership to bring a better life for
the majority of our people. There is no such thing as a school for
future presidents. The only way to learn how to govern is through
actions, experience and tolerance. I was mayor of San Juan for 17 years.
I was then one of the 10 outstanding young men for public administration.
I was senator for five years. I was cited one of the outstanding
senators of the year 1989. I've been vice president for the last five
years. I doubt that anyone of the presidential candidates can make the
same claims.

On peace and order:

Peace and order is one of the top three priorities of my administration
should I become president. The other two are the alleviation of poverty
and elimination of graft and corruption. There is no doubt that peace
and order is a necessary ingredient for economic development. How can
business thrive in a lawless and disorderly environment. Foreign
investors would shy away if cases of kidnapping and robbery continue to
hound our society. Crimes paint a grave picture of a culture of violence
that has taken over our country. One murder is committed every hour,
physical injury every 38 minutes. The victims are mostly women and
children. Seven women are raped everyday, while eight children are
abused or sexually molested daily. The students are no longer safe from
drug pushers and kidnap thugs.

Should I become President I would pursue with utmost determination and
conviction our concerted efforts against criminality. Given the
opportunity, within six months of my presidency I vow to eradicate the
activities of kidnap and robbery syndicates. If we have achieved much as
PACC chairman and vice president, given the powers of the presidency, I
have absolutely no excuse to do less when I become the chief executive.
We will declare a true war on drugs.

We will clean the ranks of all law enforcement agencies. I take a
hard-line stance against hoodlums in uniforms. The Philippine National
Police has been described as the biggest crime syndicate supported by
taxes. We need to reform the PNP and the other agencies. And we intend to
return the functions (of police control) to local government units.

On graft and corruption:

I don't believe that corruption cannot be eliminated. I was able to get
rid of graft and corruption when I was mayor of San Juan. I always say
that it is up to the leadership. When I left the mayorship of San Juan,
I left behind P26 million in its public coffers. When I become President,
there will be no room for crooks even in my Cabinet. I will jail every
crook in government until integrity becomes a rule rather than the
exception in public service. Who then are the ones against an Erap
presidency? May I say that there are many. In fact the biggest
smugglers, drug pushers, any big-time crooks, the criminal syndicates,
the influence-peddlers and the elitists who have taken political
influence to gain power.

You know, graft and corruption is already a cancer in the government. In
my administration, talagang hindi lamang sila magre-resign, kung hindi I
will pursue and see to it that they go to jail. The full force of the
law will be brought to (bear on) them. I can assure you, papalawakin
natin ang Muntinlupa kung tayo'y nasa Malacañang.

On poverty and food security:

The rural poor are the poorest of the poor in our country. Clearly,
progress and poverty reduction depend critically on the performance of
our agriculture. The food and agriculture sector requires massive
investments in three areas in order to increase productivity of the
sector--irrigation research and development, and eventually balancing
ensures the sustained growth of the sector. I will promote the
development of an efficient irrigation systems, especially small-scale
irrigation systems and tap the wealth of agricultural research and
development. We will focus our public-works with roads, bridges,
inter-island shipping and facilities, communication facilities, thus
reduce construction costs, a wide variety of activities in the rural
areas. The poorer sectors will get the attention they deserve.
Providing them with economic and social equity is the only way to secure
the gains of the past five years and lead the nation to the 21st century
that will truly be a century of Filipino greatness.

On election fraud:

As of now, in the community of nations, our nation now is better known as
a nation of cheaters. Tuwing election, dayaan ng dayaan, dagdag-bawas
dito, dagdag-bawas doon. Our nation now is better known as a nation of
tax evaders because in the whole of Asia, our tax collection is the
lowest. Our nation is better known as a nation of kidnappers. Nalagay
tayo sa foreign magazines na we are the kidnap capital of Asia. And our
nation now is even known as a nation of domestic helpers. So, it seems
that we cannot be proud of anything anymore. And it's about time that we
do something. Kailangan matuwid natin itong pagkilala sa ating bansa.

On Charter change:

Ako'y tutol na tutol diyan. Kaya madalas kong makumpara, 'yung si
President Cory Aquino at si President Ramos. Kung baga, si President Cory
Aquino ay tinatag ang ating Konstitusyon ng madalian. Pagpalagay na
nating may konting depekto ang Konstitusyon. So, she did that, she
hurried our Constitutional Convention, because President Cory Aquino was
in a hurry to restore democracy in our country. Now, with barely months
to go before elections, this present administration of Mr. Ramos is
hurrying up again to have this Charter changed. Only not to restore
democracy, but to perpetuate themselves in power. So that's the
difference. Kaya tayo tumututol diyan.

On the economy:

Bumubulusok ang ekonomiya, pababa. Sa 'king pananaw, we have neglected,
the present administration neglected agriculture. One of the most
important things in any administration is food security--'yung pagkain ng
mga mamamayan which I believe the present administration has neglected.
We can see that in all the State-Of-the-Nation Addresses of our
President, for the 1st year, 2nd year, 3rd year, 4th year, 5th year,
there is no mention of agriculture. Secondly, ang ating manufacturing ay
napabayaan din. So these are two issues that must be addressed. In
case that I'll be fortunate to become president, 'yan ang uunahin natin,
ang food security at saka yung mga manufacturing at industries para may
job opportunities sa ating mga kababayan. Ito 'yung program ko diyan,
yung three Gs--hindi naman guns, goons and gold, 'yung growth with
equity, good governance and grassroots empowerment.

On the Ramos administration:

Well in fairness to President Ramos, he did a lot of good. He is a
hard-working President. As soon as he assumed office, he was able to
restore power. Dati parati tayong may brownout. So far, meron tayong
political stability. And of course, he went out of his way to make the
peace process in Mindanao very successful. Kaya lang kung naaalala niyo
'yung political stability, gumagawa naman siya ngayon ng instability
dahil doon sa uncertainty nang sinasabi niyang options open.

'Yung liberalization, globalization, 'saka yung free market, kailangan
natin 'yon. If I become President I will also continue. I'll say that
the Erap presidency will be better known for its commitment to free
market and to free democratic institutions and at the same time our
dedication to the poor.

On the attributes of the ideal president:

Ang palagay ko, ang dapat taglayin ng pangulo ng Pilipinas ay katapatan
sa paglilingkod sa mamamayan. At pangalawa, maraming desisyon ang dapat
na gawin ng pangulo. Kaya para hindi magkamali, at 'yan ay aking ginawa
noong ako'y punong-bayan pa ng San Juan, hindi ako nahirapan magdesisyon
noon. As long as the leader or the president will decide for the greater
good, for the greatest number, he will only go straight. Basta ang
magiging desisyon mo ay para sa kapakanan ng nakakarami doon mo makikita
kung gaano ka kagaling. Kasi marami diyan nagkakaroon ng desisyon, para
sa kapakanan ng mga cronies, mga sumuporta, mga political reps. Kaya
nagkakaganoon ang ating bansa.